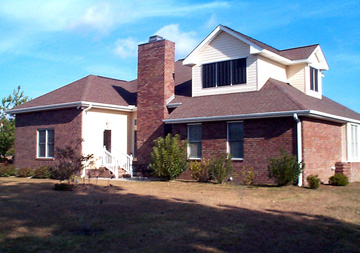 There are only a few talented construction companies that can add a new structure to an existing structure, design it in such a way, that your friends could never tell your new room was an addition.



What most contractors think is impossible to construct, we see opportunity. The tougher the design, the more we are enjoying the project.
Look below to see some of our projects that we have designed. Visit our recommendation page; to see what our customers are saying about us.
"Click the ICON below to see custom plans"