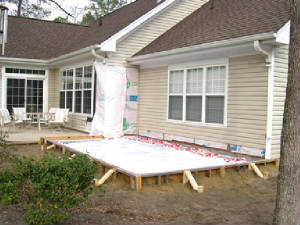 Prep up the foundation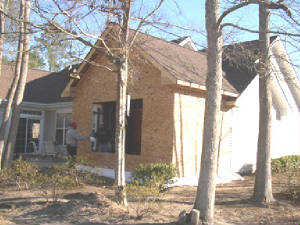 Framed and Shingle Roof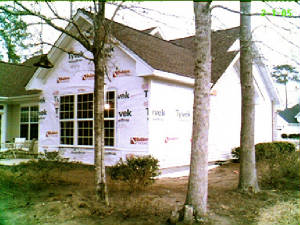 Addition Dried In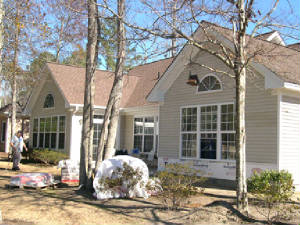 LOOK, the job stays clean.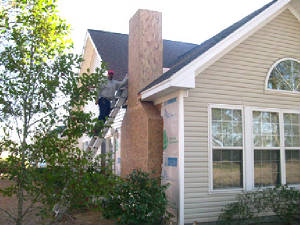 The Fireplace on the other side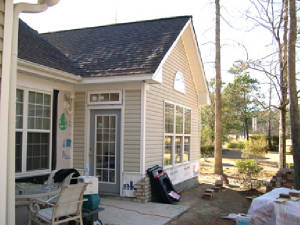 View the other side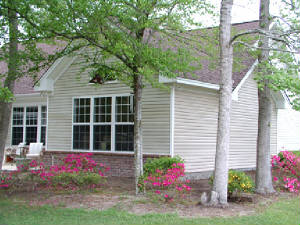 Vinyl and brick has been completed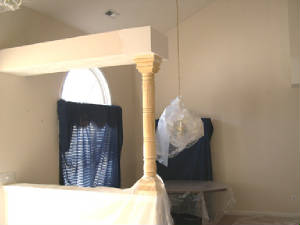 Removed the floating soffit box in dining room and install a small column.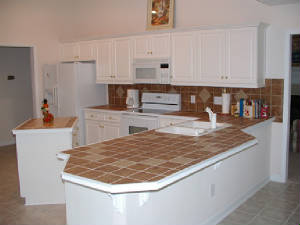 We also re-designed & re-placed the counter tops with new. Tile.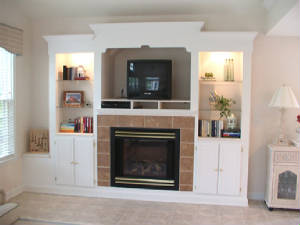 Entertainment Center Finished and Completed Hand Built by TCS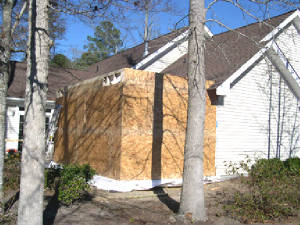 Poured slab and started framing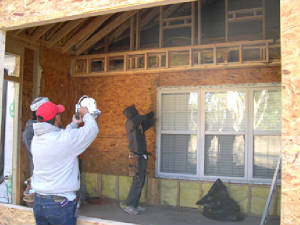 A peak to the inside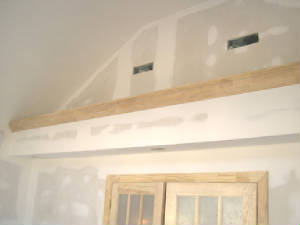 Trim on the back side of addition
Trim on the front side of addition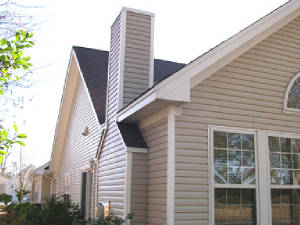 The fire place finished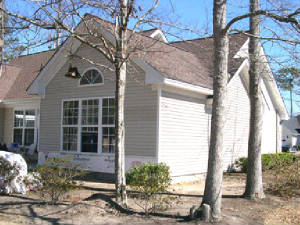 Ready to install the brick skirt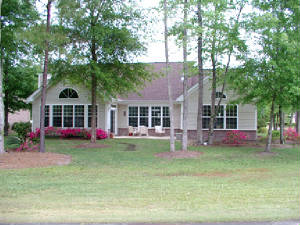 Full view of the rear of home.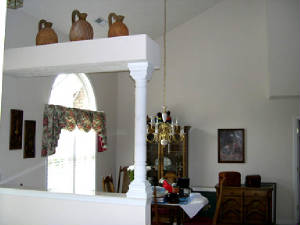 Painted and Completed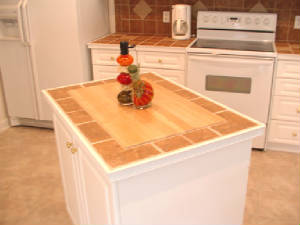 The island has a mahogany butcher block in the center