Interior Finsh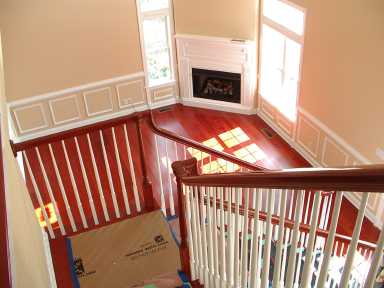 Top of Stairway looking down to living Room
Living Room looking up stairs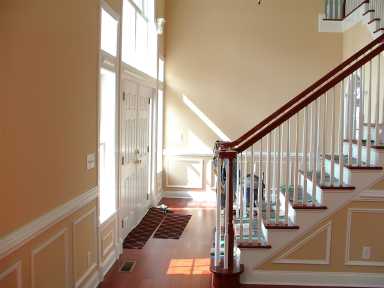 Front entrance towards cherry stairs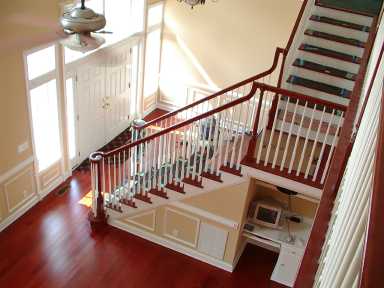 I must say, The Cherry Stairs looks NICE!
You guessed it, Cherry Flooring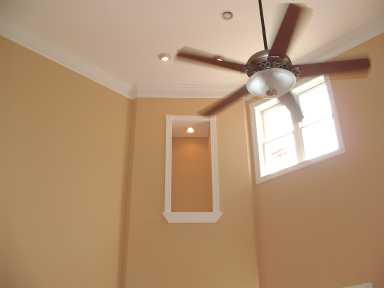 Above the gas fireplace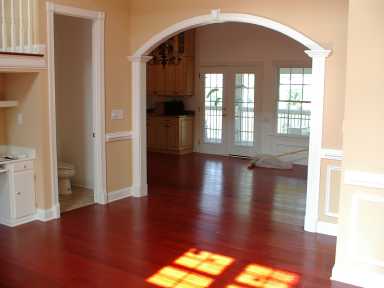 Looking at Kitchen from Gas Fire Place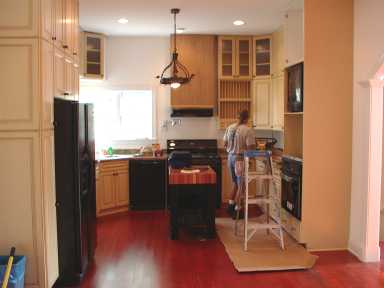 Looking at the Kitchen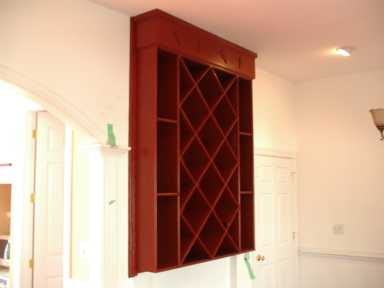 A TCS Custom built cherry wine cabinet in kitchen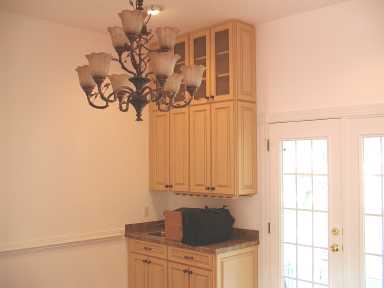 Wetbar opposite side of Elevator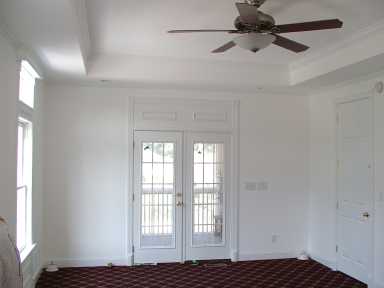 Master Bedroom over Garage looking at screen porch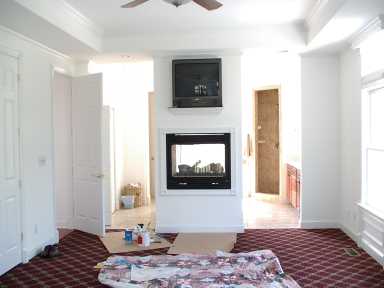 Master bedroom turned around looking at master bath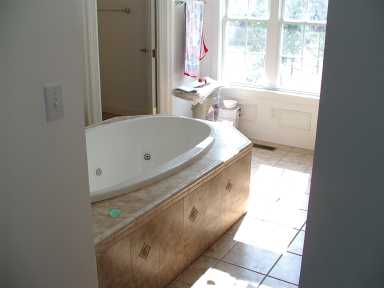 Just around Gas Fire Place in master bedroom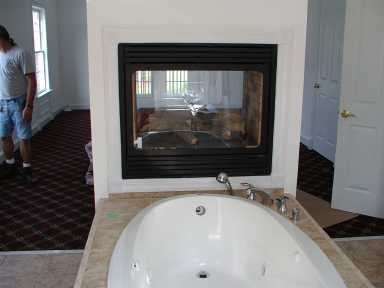 Another Look at the tub
Of course we have alot more pictures we would like to show you but we are ready to show more projects.
So this concludes the Sutherland home at 5,233 sq.ft., 3 sotries, 8 bathrooms, 6 bedrooms, 3 car garage with over size work shop. The customers are very nice people. All depts are paid in full and we are ready to start another custom home in Seaside Plantation. Also a set of custom house plans are just about finished to start a custom home in Plantation Lakes too.
TCS Construction Inc. * P.O. Box 14248 * Surfside Beach * SC * 29587